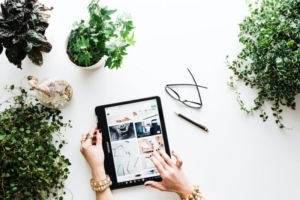 Selling Products and Services Online.
This business2community article by Thomas Griffin provides some great tips on the top ways to sell products and services online.
Start by taking a look at what's practical for your business. Consider your budget and the time you can spare. Also, consider your level of expertise in marketing and website creation all of which will help you decide which option is right for you.
Other things to take into account are:
Whether you have a single product or an entire range of items to sell and
Are the services you offer unique and will they draw customers if you set up your own business?
Are you tech-savvy? for example do you have some working knowledge of creating and managing websites? If not, you may be better opting for a hosted platform where most of the set-up is done for you.
In addition, think about your budget and the amount of money you can put into growing your business. Defining this will play a critical role in the kind of platform you use to sell your products.
Whatever way you choose to start selling products and services online, focus on:
Building an awesome product
Developing customer relationships
This will mean you are in a good position to grow your business through any platform.
Visit our website to see how we can help you.
#socialmarketing #socialmediaadvertising #marketing #onlinecommunities#entrepreuner #entrepreneuradvice #startingup #startups #startup#onlinebusinesstips #internetmarketingtips
https://www.business2community.com/ecommerce/4-ways-to-start-selling-online-02383915