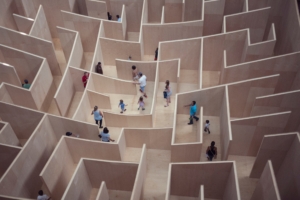 Local Business Listings – 6 Steps to Help Customers Find Your Website
As a business, you want to do everything you can to help customers find your website. Local business listings help to ensure that your business is visible to potential customers. Having a Google My Business listing is probably the single most important factor in ranking well in local search. This will determine how likely is it that potential customers will find your website and visit your business.
The whole point of an online presence is to entice customers into your business and on to your website. Then you can convert them to paying customers rather than just browsers online.
Having the wrong information about the location of a business is frustrating. How likely are you as a customer to give this company your business? Not very. According to research, 73% of consumers lose trust in a brand when the local business listing shows incorrect information.
Providing the following information will help customers find your website and business.
Missing hours of operation information can be a dealbreaker
There are many things that people look for in local business listings, regardless of whether they search on a PC or a mobile device. The top piece of information most people look for is the hours of operation. This is because their search is most likely for a business that they visit regularly.
Consistent NAP data, (name, address, phone) is essential for search engines to validate you as a credible local business
Most people would assume the number one reason people do a local business listing search is for the address or business location. In fact, the address ranks second behind hours of operation as the most desired information. But, of course, the whole point of being in business is to make money doing what you love or selling what you love. That means helping customers find your website is essential to increasing your customer base.
Local searchers are mobile creatures
According to Localeze, mobile-phone-based local business listing searches drive in-store purchases. If a business has its details listed correctly more than 75% of searches end in a purchase. Now, if half of the people searching for a business listing on a local search engine, such as Google Local/Maps, can't find the store's business listing details, then the business is going to lose 100% of their business.
Updated, accurate websites still serve as a first impression
PC platforms such as website portals, Internet Yellow Page directories and local sites are also important. More than 60% of local business listing searches on these platforms have a similar chance of ending in a purchase. Mobile searches are now more than half of all web traffic. As a business owner you should not discount the power of a comprehensive, consistently accurate listing. This is an important part of making sure customers can find your website.
Local searchers mix it up across multiple devices, situations and times
People who search for listings are doing it in many more ways than when the Internet first came into existence about two decades ago. In that time, we've progressed from working on desktops to laptops to PDAs to Blackberries to Apples to tablets. With each iteration, the methods of search have changed.
Local search results are trusted information sources
People consider local business listing search results to be the most trustworthy than big retailers and websites. Google also recognises the value of local businesses and uses a specific set of local ranking factors. These measure whether or not your business is geographically relevant to a user performing a 'near me' search.
More than 92% of consumers travel just 20 minutes or less to purchase their day-to-day essentials. This should be reason enough to invest in local SEO.
If you found this information useful please like it and share it.
We offer a free marketing needs assessment so why not Contact us today to arrange this or to discuss a specific project or requirement, we would be delighted to help.